April review, May sneak peeks, Bonus gift and more!
Photo Credit: @pageflutter
Hello Happiness Junkies!
Today we're diving into a thorough look at everything inside our April TheraBox, and also a sneak peek into what's coming up in our May box of happiness! April's theme was gratitude with a subtle reminder to stop and smell the roses
If you missed out on our sold out April box, have no fear! You can now purchase one time products directly from our site or visit the links below to get yours!
Research shows it takes about 21 days to rewire our brains for change! You can rewire your brain for more joy simply by recalling 3 things you're thankful for everyday. Based on this philosophy, we thought it fitting to include a Thankful Jar in our first box. The Thankful Jar comes with 30 Gratitude Strips and decorative pieces including twine, crinkle cut paper, and a handmade tag. Our subscribers were encouraged to decorate each jar to their own unique styles, and we received amazingly creative pictures from our happiness junkies!
The Gratitude Jar $5.99 + shipping
Mindful Mixtures "Peace Out Be Happy" Organic Essential Oil $13.95 + shipping
Photo Credit: Cratejoy
This 100% organic therapeutic grade essential oil blend includes Lavender, Orange, and Bergamot, all of which provide both calming yet uplifting benefits. Lavender and Bergamot both contain a significant percentage of Linalyl acetate. This component encourages balance in the body and reduces stressful feelings while Orange's uplifting aroma unblocks and circulates stagnant energy!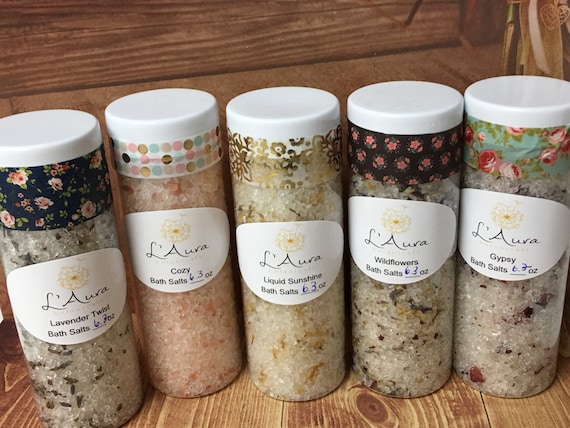 Laura Botanicals "Cozy" Bath Salts with essential oils $4.00 + shipping
Laura is a registered Aromatherapist and studies botanical perfumery and herbalism in order to provide high quality botanical ingredients in all of her products. Immerse yourself in the aroma of skin nourishing essential oil blends mixed with mineral rich Dead Sea Salts, Pink Himalayan Salts, and Epsom Salts to indulge your mind, body, and spirit!
Stop and Smell the Roses…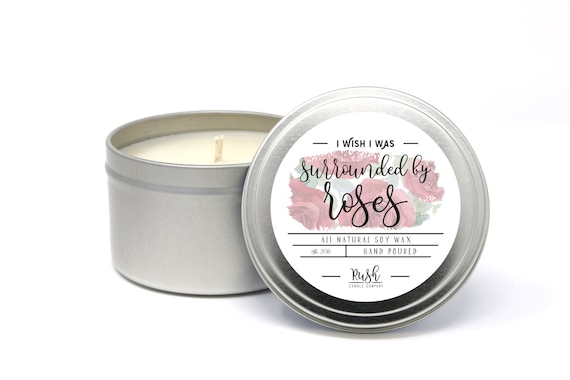 Rush Candle Company " I Wish I was Surrounded by Roses" All natural 4oz soy wax candle – $11.00 + shipping
Rush Candle Company proudly hand pours all their natural soy wax candles in small batches. Their wicks are nontoxic and use the finest phthalate free fragrance oils available! Light these wonderful candles without fear, and treat yourself!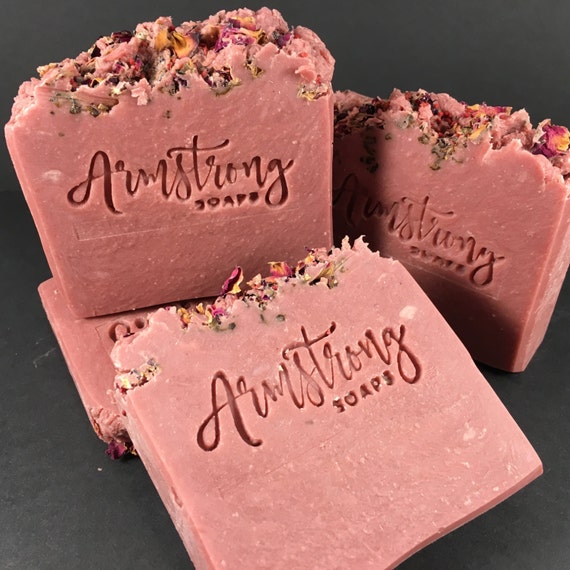 CM Armstrong 100% Handmade Rose Cedarwood Clay Soap $6.50 + shipping
This 100% all natural soap has no pigments or colorants used, and is made of rose, cedarwood madder root, rose clay, and essential oils. Rose clay is considered a type of kaolin clay and is suitable for dry skin! They're so pretty, we almost don't want to use it!
The Happy Shoppe Organic Jasmine Rose Loose Leaf Tea $7.50 free shipping
An aromatic blend of the finest organic loose leaf tea leaves and sun dried rose + jasmine flower buds. Each vial is good for 5 services. This handmade flower infused mix can help alleviate stress, cleanse the body, and leave you feeling happier & healthier! Take a sip and start your day organically!
The Happy Shoppe Stainless Steel Mini Tea House Infuser $9.99 free shipping
This adorable stainless steel tea infuser is the perfect gift for all tea lovers and will put a smile on anyone's face! Use this in conjunction with the organic test tube teas to brew your perfect cup of tea!
Happsters Greeting Card $3.50 + shipping
Instagram Happiness Guru @Happsters partnered with TheraBox to create a not yet released card just in time for Mother's Day! Send this card to a deserving someone with a thoughtful message. Research shows that when we do acts of kindness for others, our own happiness increases! Talk about a win, win situation!
That's it for our April box of goodies, but we're not finished yet…. We know you've been waiting to see what we have planned for May!
May Sneak Peeks – Theme: All Things Happy
Your Tea "Happy Tea" Full Size Box, 40 packets – $25.00 + shipping (~$30.00)
All of Your Tea blends, Happy Tea included, are created by a team of qualified Chinese medicine practitioners. Concocting TCM blends require skill and knowledge, all of which is poured into each & every creation. Happy Tea is filled with herbs that boosts emotional wellbeing, to make you feel happier inside and out! Visit their site for more detailed information about how happy tea helps in brightening your mood!
The Happy Shoppe Warrior Semicolon Necklace $15.00 free shipping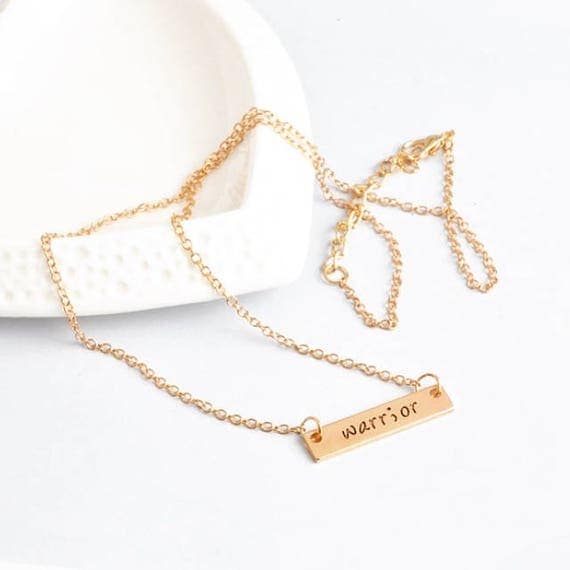 A semicolon is a place in a sentence where the author has the decision to end the sentence with a period, but chose not to. It symbolizes strength+hope & is a reminder that your story is not over yet; the best is yet to come. The simple yet powerful meaning of the semicolon weaved into the "warrior" in you serves as a wearable tribute to how far you've come, and the infinite possibilities of the exciting future.
Happiness Boosting Activity: Happy Pills!
What's inside these happy pills and how will they boost your happiness? You'll find out when your May TheraBox arrives
For a limited time, receive a free bonus gift when you sign up! Use code BONUS at check out. Existing subscribers can receive this bonus gift as well by leaving us a review on facebook and emailing us at info@mytherabox.com when done!
---